Back To Our Services
The benefits of automating your driveway gate can be extensive and life changing. If you have a manual, sliding or swing gate there is wide range of openers available that can be installed. Some opener packages are designed to be installed by the consumer, but many owners will find having an expert gate repairs technician help with the installation will prove far less straining. Here we'll quickly go over some of the most important benefits of having your front gate automated.
Never get caught in the rain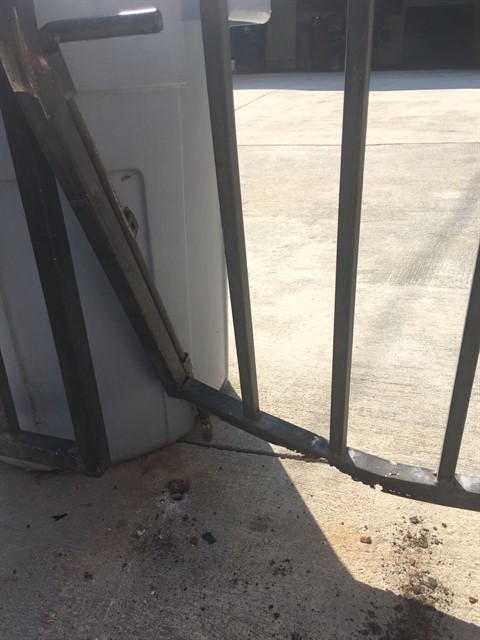 Modern automatic openers come with remotes that allow mobile activation or clickers that can be mounted onto walls or inside your vehicle. This will mean incredibly easy access when arriving or leaving home while the weather is poor. How many times have you been caught in snow, rain or harsh winds while having to open or close your manual gate? With an automated opener this eventuality can be entirely avoided. This can prove especially important for professionals and anyone wishing to maintain their appearance as pristinely as possible.
Easier to own a large heavy gate
Large gates are beautiful and sturdy. Whether they are made from wood, ornate iron or steel, large front gates are incredibly attractive very popular. If they are manual they can be a bit of a nuisance to maneuver on a daily basis. Especially if you come and go frequently throughout the day, or are reaching an age where physical demanding feats are something you should be trying to avoid. Powerful automated openers can enable you to have the exact design of gate you want, without having to worry about its practicality. Have a huge gate that opens itself for you.
Expert gate repair and installation
If you're thinking of going automatic, there is a list of aspects you must consider before going ahead with it. The opener you buy must be precisely suitable for your property, gate design and daily needs. Garage Door Repair Mill Creek can help ensure your automation upgrade is installed flawlessly. We can advise on the design that is best for your particular needs, and make sure it is fitted perfectly. Should you need any gate repairs before the opener is installed, we can execute them without issue. Whatever the type of gate you currently have, we can prepare it correctly for automation, or advise on a more suitable replacement if necessary.
Back To Our Services