Back To Our Services
Nothing on this planet has been built to last forever, and that is okay. Even in the case of strong, sturdy garage doors and their automated systems which are built to last, the time will invariably come when you will need someone to conduct garage door repairs for you to keep them in working order. Whether the damage is caused by accidents, too little maintenance, weathering or just good old fashioned wear and tear, make sure that you are prepared the next time your doors give in, by having a professional repair and maintenance company close at hand. You can always count on us when it comes to professional garage door repair work.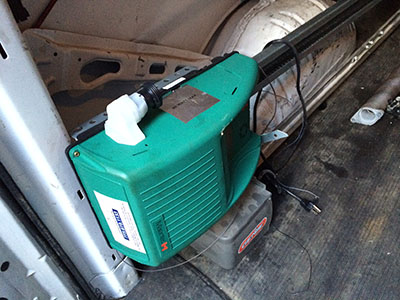 Seeing to your opener
One of the parts with the highest risk of taking damage is your opener or motor. As the beating heart of your system it is responsible for providing the mechanical lift and power that is necessary for your doors' optimum functionality. Unfortunately, being a component with plenty of working parts in it, these devices are pose a high risk of breaking down, a situation that can only be rectified with a little motor repair or replacement.
Odds and ends
Other areas of your garage doors that are at risk of sustaining damage include your system's tracks, trolleys, bearings and door springs, with each of these components pulling their weight with regards to smooth functionality and unwavering safety and security. When rust, tension and stress, accidents or weathering start to get the better of these components, it is best to have them fixed or replaced as soon as possible.
The parts that give you control
Even the simplest parts of your garage door system such as your opener remotes will need fixing or replacing from time to time. If you've dropped your clicker one too many times, the battery has died or there is a problem with your receiver, contacting a repair and maintenance company is a great way to solve your problems, and perhaps even upgrade to a better opening system.
So give Garage Door Repair Mill Creek a call today and speak to one of our technicians for advice and information on how best to get your system back in working order!
Back To Our Services